Designed to Grow Your Business
We help small businesses devise a strategy to grow
using effective website design and digital marketing.
We'd love to help you grow!
THREE STEPS WE TAKE TO GROW YOUR BRAND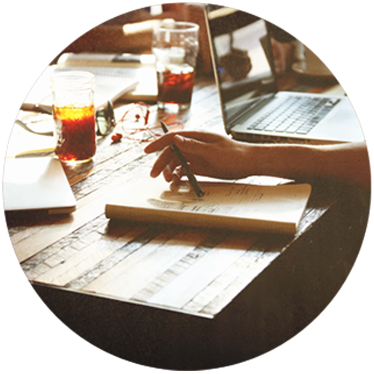 2. Strategize
Develop a strategy that will give you a strong web presence to get the results you need. Download our free Website Redesign Checklist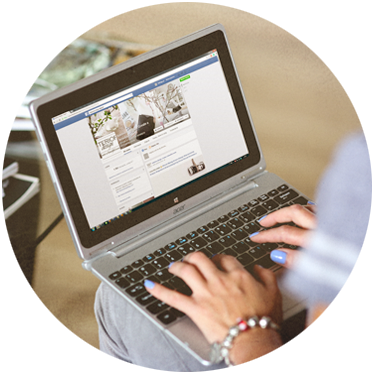 3. Execute
Execute your plan… now! The longer you delay, the more advantage you give your competition. Download our free Phases of Web Design.
93% of purchase decisions start with an online search engine!
72% of consumers trust online reviews
as much as personal recommendations from real people
(Source: Search Engine Land)
Are your potential customers finding you?
WHAT A STRONG WEB PRESENCE COMMUNICATES

ACCESSIBLE
Your target audience views you as accessible 24/7, regardless of your office hours.
We'll design your website to answer not only the most common questions, but to provide helpful resources that initiate trust in you and your brand.

CONVENIENT
Your target audience experiences how accommodating you are for today's web users.
We'll design your website to be mobile-friendly and easy to navigate to informative content. Your visitors will have a positive first impression.

CREDIBLE
Your target audience sees you as professional and credible in today's ever-changing market.
We'll design your website to showcase your expertise and longevity in your industry in a way that generates confidence in your unique value proposition.
Full Service Digital Marketing
Affordable. Beautiful. Effective.
We listen to you.
We collaborate with you.
We deliver for you.
Let us help you grow your business!
What My Clients Are Saying
Ginny M., Communications Director
Wisconsin Family Action, Madison Chris is truly a brilliant web designer; she can take your vision and make it a reality! As a consultant, she stayed on top of our needs with a very prompt and businesslike approach while working as a team. Thanks to Chris's talent, our website experienced a significant increase in search engine exposure and earned the applause of our supporter base for visual look and functionality. Her organized and disciplined approach to creating our website made the process quick and easy, greatly exceeding our expectations!
Sherry A., Licensed Professional Counselor
Chris Fisher is a master designer. She can skillfully put together a website that reflects the person or business. She has expertise in editing and proof-reading, and has had oversight of my advertising and web maintenance. She is very motivated and focuses on the needs of the client. My sister has used Chris in their multi-million dollar business, too, and will continue to use Chris' skills. For these reasons and many more, I would highly recommend Chris for any task or challenge your company is facing.
Bill K., PreProduction Supervisor
FP Horak, Bay City Christine was the first person I ever worked with who displayed our company's Vision, Mission, and Guiding Principles. She taught me the true importance of these written statements in guiding my decisions as a company supervisor. I have utmost confidence in her ability to perform any task she is given.